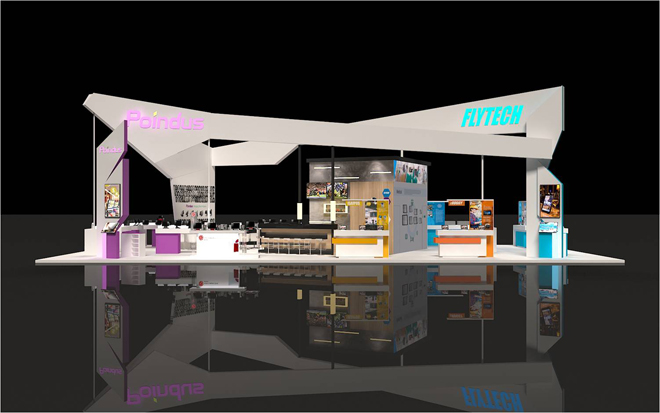 NANGANG, TAIPEI – Flytech proudly welcomes you to come join us at this year's 2016 Computex Taipei and visit our booth at the TWTC Nangang Exhibition Hall 1, 4F between May 31
st
and June 4
th
. This year's event is a special one for Flytech as we will be introducing our Flytech Group (Flytech Technology, Poindus Systems, iRuggy Systems and iSAPPOS Systems) and each respective company's products and services. Flytech and Poindus will be hosting a major booth located at #L1009 + #L0810.
Four companies, one single concept –
to provide the best and profound product & services to our customers
. Each company plays a critical role. Flytech continues to focus on its core ODM business and building of the leadership position in offering the latest technology and product design. It is the central manufacturing and designing source for the other members. Poindus focuses on POS branding; iRUGGY aims at mobile ruggedized tablets and handheld devices; and iSAPPOS targets the TAAP market (Tablet as a POS) and smartphone peripherals for iDevices. Its products are focused to be the bridge to POS.
Flytech will be showcasing new products with the latest available technology platforms (such as Intel's latest Bay Trail-T and Skylake processors) from its different Business Units: POS, PTS, Mobile POS and Panel PC. A couple of highlights will be on Flytech's Industrial Panel PC Model K778 which is being reintroduced from last year by winning the 2016 Computex d&i Award. Poindus will be showcasing their 2016 Red Dot Award winning VariPOS 210. iRUGGY will introduce their G10 that enables mobile ordering and payment, and iSAPPOS will be displaying their POS Jacket and Stand designed exclusively for Apple's iDevices.
For more information, please contact us at
sales@flytech.com.tw
or visit our website at
www.flytech.com
.